Get your financial reporting done in a snap
Automating your financial reporting lets you close the month faster. Cut down on manual data collection, and let the finance team's true value shine through.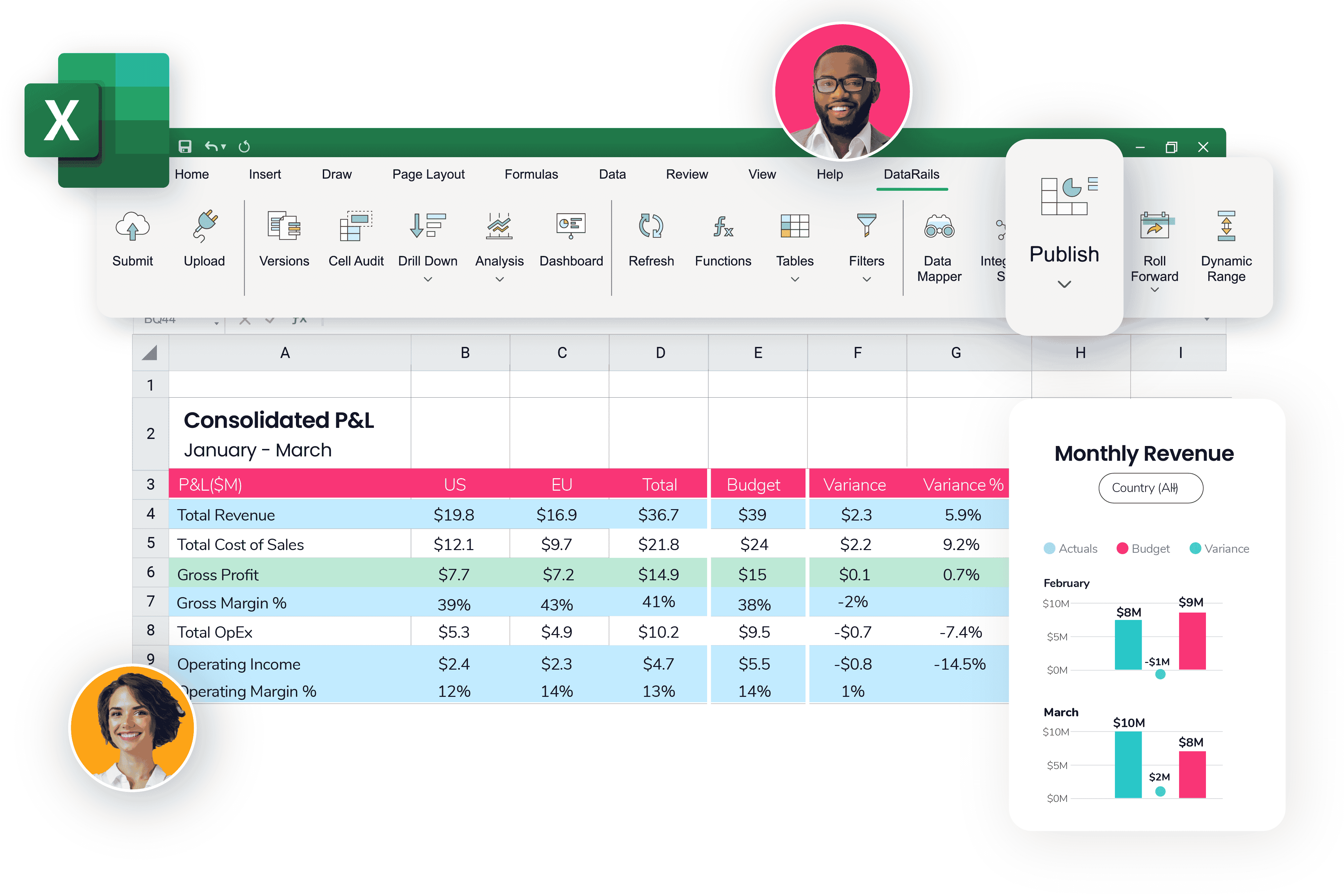 Automate data collection
Reduce the repetitive, error-prone tasks needed to collect data for your P&L, balance sheet and cash flow statement – so your financial reporting can be as timely as possible. That leaves more resources for planning and analysis.
"Our budgeting, forecasting, and reporting have been dramatically improved. Datarails is a financial reporting revolution rather than evolution."
Neil Grindrod

Finance Director, AA Projects
Share reports easily
Streamline your financial reporting process through a workflow, where you can quickly check the status of each file and share your financial statements as Excel reports, PDFs, live dashboards or real-time PowerPoint presentations.
Discover how Datarails

makes reporting a snap