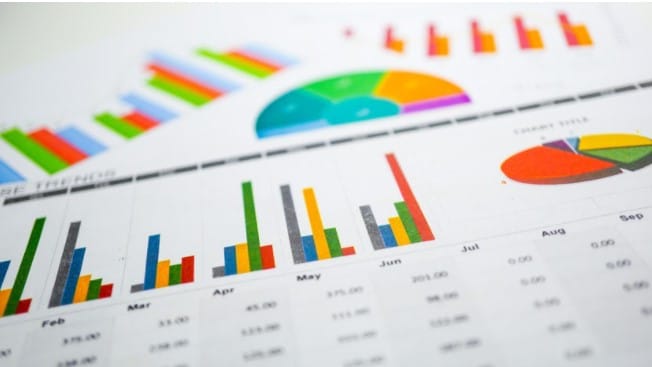 Aside from cost and technology infrastructure requirements, there are 5 things to consider when choosing FP&A software for any organization. These are specific to the needs of the organization and how the business intends to utilize its finance department.
Like any technology solution, it is easy to go overboard on the best FP&A software, so it is important to always understand the core needs when seeking cloud FP&A software.
Balancing needs with wants is also important, especially from the context of managing cost. Software and technology packages can quickly become expensive, so being willing to make concessions when needed is critical.
Understanding The Unique Needs Of Finance Departments
Finance departments are undergoing a sort of data renaissance at this point in time. More and more often, finance departments are being tapped for data and analytics that are blending the lines between business intelligence and financial analysis. These data-heavy requests are being answered in the form of reports and dashboards that can take significant time to update, manage, and conduct quality assurance on.
Traditionally, finance departments existed and survived in Microsoft Excel. The software has long been the gold standard for finance departments across the globe, and it certainly is not going away. However, Excel has its own limitations, and when it comes to managing data, using Excel sheets can be both difficult to manage and risky.
Additionally, finance departments are faced with the unique challenge of presenting data in an increasingly dynamic way. Charts, graphs, and tables are more often expected to be responsive to user inputs and display real-time data that changes autonomously.
This presents a deep challenge for finance departments who are being forced to balance the core aspects of financial analysis and planning (FP&A) with presentation and data management.
This change in the way finance departments are being utilized has created a need for more responsive software solutions that interface with Excel and allow users the comfort of operating in a platform that is familiar but presents data in a more robust and dynamic way without taking a lot of time.
5 Critical Aspects To Consider When Choosing FP&A Software
While there are many considerations you should make when selecting a software solution, here are five of the most important aspects that you must consider to ensure the package you select meets your needs.
1. Time To Implement
Choosing software that is a good fit for both your organization and your existing infrastructure is critical. Large software can often have significant implementation schedules that can span several months and even years depending on the size and scope of the project.
Understanding if the system can integrate into your existing infrastructure is an important first step in identifying how long the implementation will take.
The longer the project takes, the higher the cost associated with the implementation becomes. Included in that cost sink is the time taken away from finance, accounting, and IT staff to focus on implementation.
One way to bypass the cost, time, and infrastructure needed to support FP&A software implementation is to choose a solution that is cloud-based.
2. How The Software Collects Data
The intention of implementing FP&A software should be to reduce the time required and burden placed on finance departments to collect, manage, and convert raw data into digestible information. If a software solution is selected that requires manual inputs, it can disrupt the efficiencies and put a larger time burden on finance departments.
Moreover, if the system is incapable of managing data, it can put a massive burden on staff to manually validate all of the data points. In both of these scenarios, the software can actually create more problems than it solves.
Much of the data validation in FP&A happens at the front end when historical data is collected and imported into models. Selecting a system that can do this efficiently will yield benefits to your organization.
3. Ability To Present Data
As finance departments are being leaned on more by other departments for data and analytics, it is critical that a software solution assists in presenting the data requested. For many users, dynamic financial dashboards are a critical aspect of any good software package.
Dashboards are a unique and effective way to give users in various departments access to data that is both dynamic and visually more digestible. The benefit of software that has dashboard capability is that it takes the onus off of finance departments to field requests and instead uses a system interface to allow users the ability to answer their own questions.
In addition, the ability to create visually impressive and animated graphics makes it easier to captivate audiences with metrics that can sometimes be obscure. It also assists finance departments in creating dynamic means of tracking actuals against budgets.
4. Data Analytics
Probably the most important consideration is how FP&A software performs, or assists in the performing of, analytics. A good software solution should offer users flexible ways to forecast and create budgets.
More importantly, it should be able perform various types of analytics and should be able to adapt to a wide range of businesses. For example, a software solution that is only helpful in assisting manufacturing businesses would not be a good fit for a company that engages solely in logistics.
However, good software would be able to perform well regardless of industry or business type.
A good software solution should be able to undertake different methods of forecasting, budgeting, and even present a multitude of metrics. The flexibility to monitor specific key performance indicators is another tool that most good FP&A software will have.
5. Ease Of Usability
The final consideration, when thinking of the top fp&a tools, is how easily the software can be used. It is critical to select a software package that most users will be able to competently utilize. If the software is overly complicated or difficult to grasp, it can become underutilized and even make performing tasks more difficult.
Some software attempts to do too many tasks. and sometimes this can be detrimental to end-users who are trying to perform complex tasks. Any good software will balance the ability to do a multitude of things with the ability to be used easily.
This is one reason for Excel's continued use among finance departments. The interface is easy-to-understand, familiar, and can do many things. Even as a beginner, Excel is an easy tool to adapt to. Software that requires significant training will almost certainly result in a scenario where many users are not competent and a few become so-called "superusers."
Once this scenario arises, it will only serve to slow down the processes involved in FP&A and can actually have significant cost implications. Carefully consider how users interface with the software and whether or not the task they are currently performing is more efficient as a result of using the application.
Using Datarails As An FP&A Software Solution
Every finance department knows how tedious building a budget and performing analysis can be. Regardless of how your organization performs and presents its FP&A, it requires big data to ensure accuracy, timely execution, and of course, monitoring.
Datarails is an enhanced data management tool that can help your team perform complex financial planning and analysis faster and more accurately than ever before.
By enhancing spreadsheets with real-time data and integrating fragmented workbooks and data sources into one centralized location, you can work in the comfort of excel with the support of a much more sophisticated data management system behind you. This takes FP&A from time-consuming to rewarding.
Learn more about the benefits of Datarails' CPM solution here.