To be successful in Financial Planning & Analysis, you need business partnering skills.
In fact, in a 2022 study analyzing 500 top US FP&A jobs, found "business relationships" is the third most common requirement to win a top FP&A role. "Business relationships or "business partnering" is present in 45% of job listings. In fact, only "business acumen" and "analytical skills" are more in demand. 
For example, to become a senior FP&A analyst at Lowes' merchandising division requires a need to "partner with functional business partners and business."
Or to be an FP&A Associate Manager at Pepsico you need to "build effective relationships, handle competing priorities, and influence others to meet data needs."
While a job listing for FP&A Manager at education portal, Udemy, must "possess a collaborative approach to problem solving and are able to build effective relationships".
In short, winning at business partnering puts you in a different league in FP&A.
Based on extensive interviews with leading FP&A practitioners here are 8 key skills to mastering business partnering.
1. Communicate clearly (let's talk storytelling)
It goes without saying that finance teams must be able to go beyond visually appealing spreadsheets and data reports. They must communicate the business's current and future standing.
This is where storytelling comes in to keep your business partner engaged.
Describing a presentation to non-finance execs when he was in a junior role, Saurabh Jain, VP Business Performance Controlling at Siemens Healthineers, says the experience forced him to learn to communicate clearly. "It was as if I was playing a Mandarin movie without subtitles" he says about a presentation in which no-one around him understood him as he valiantly tried to explain his numbers.
 Jain learnt these tactics to communicate clearly as a a business partner.
Be conscious of your audience's attention span (it's short)
Be outcome orientated
Involve the audience through the journey
Drive self-realization of the problem allowing audiences to come to conclusions themselves.
Use personal stories to enliven presentations
Ensure your story has conflict and resolution
Drive decision-making through clarity and evidence
Be clear how the audience can use this report
Bottom line: Successful FP&A teams must be able to effectively communicate both with all parts of the business and communicate a company's positioning in real-time.
2. Gain influence, since FP&A leaders do not have direct power
Kenneth Fick, Vice President of Financial Planning Analysis at Citrin Cooperman describes the FP&A role as essentially "influence without power." The success of an FP&A leader lies in influencing. In the words of Jesse Todd, Group Finance Manager at Microsoft: "We expect you have the technical finance down, but do you have the presence to sit down at an executive meeting and take that great analytical firepower and explain that in a way that will help drive decision-making."
Christian Frantz Hansen who leads business partnering sessions for companies including Maersk Lines, General Motors, Novo Nordisk, and Lego Group, says this remains a common flaw. "In general we are quite good at extracting the data and doing analysis and identifying these kinds of insights. What we are often lacking in FP&A is the ability to translate that into action across the business by influencing our stakeholders."
"It is not enough just to bring your insights you literally have to sell the idea to someone internally for them to take decisions with the insights."
The FP&A business partners is only effective when they are trusted by business partners who take your advice and do something with it.
3. Challenge your partners
Christian Wattig, FP&A Solution Architect, Datarails, who has led FP&A teams at Unilever, Squarespace and Procter & Gamble, says: "As FP&A Analysts and leaders, we have more impact on our company's performance if we aren't shy about challenging people."
This plays to the strategic business vantage point that FP&A analysts offer. Wattig says: "Other departments tend to have incentives that are narrowly defined. For example, the sales team cares about selling as many units as possible, while profitability may be less important. And the R&D team may want to develop the features they find most exciting, while return on investment isn't top of mind. FP&A Analysts are uniquely positioned to address those issues. That's because we see the business from a bird's eye's perspective. We review how decisions impact the P&L and aren't limited by the same narrow incentives."
Successful challenging involves mastering the following traits, according to Wattig.
When you see something, say something. If you see a decision that may negatively impact profitability, bring it up.
Give back to your partner even if it is easy or (boring) work for you. This contributes to a balanced relationship. For example, offer help with an Excel problem or automate one of their reports.
Stick to the facts. Back every recommendation you make with financial analysis and hard data. Then it is clear that it's not you who is telling them what to do.
Conversely, there are a series of what-not-to dos in challenging partners. Basically don't be this person.
Don't bully partners in big meetings. Even if your recommendation is a no-brainer and backed by a solid analysis – telling people they are wrong in front of others is a big no-no.
Avoid defensiveness. Don't frame criticisms in a way that triggers people to defend themselves. (Instead of saying: "This doesn't make any sense." Say: "If we proceed, X is likely to happen."
Ask questions instead (see our 8th point for the exact questions to ask) Asking people a series of questions can be much more powerful than telling them what needs to be done.
4. Maintain Project Management and delivery
In a successful partnership, an FP&A team will maintain a consistency in schedule and expectation. In the words of Gemma Davie, Associate Director, Performance (FP&A) at comparethemarket.com: "This sounds, this sounds quite simple, but a lot of people get it wrong and it's around if you say you're going to do something, then do it. But also if, if you end up over committing, it's just being open and honest and trying to flag things up as soon as you can and really keeping that communication channel going."
This element of business partnering is also around creating streamlined processes that achieve buy-in for the organization including the right use of automation to make business partners' lives easier. Will Lederer R, Senior Finance Manager of Business Systems, ForeScout Technologies streamlined processes and maximized efficiency with an FP&A software solution. However, the starting point was Lederer's understanding of his role as a finance manager and business partner that put project management and better processes as a core need for the business.
5. Convey Business Acumen
The need for "business acumen" is present in 95% of FP&A jobs and is a clear must-have in every business partnering relationship.
Senior financial analyst, Lynn Hopper, at FeraDyne Outdoors, a manufacturer and seller of outdoor sports goods understood the broader needs of the enterprise. This ensured Hopper was able to show the business rationale for locating and implementing an appropriate solution for their FP&A.
Overall this translates as the ability to understand the business model, objectives and strategy of the organization to execute business objectives.
6. Demonstrating the ability to work smarter
Automation is a no-brainer when dealing with compliance, but the impact of streamlined financial operations can be huge and sometimes goes unnoticed until you have a problem.
Echo Engineering, a company that engineers rubber and plastic components for the automotive, manufacturing, heavy machinery, and lighting industries, was struggling from a lack of real-time or timely data. The CFO, Keith Deaton, needed real-time information and a way to cut the time his team spent on manual processes. Echo Engineering's CFO's ability to work smarter via automation gave them a competitive edge and a better relationship with business partners.
7. Be Thick-Skinned
James Webb, Formerly an FP&A leader at UK grocery giant Tesco now at Halma manufacturing, says the ability to have a thick skin is crucial. "When I was at Tesco The head of red meat buying would dig at me before meetings. He bashed me saying 'he does not know what he is talking about'."
He adds: "It is a difficult balancing act when you are in the role of business partner, involving give and take. I have had to do period reviews with those guys where you (the FP&A person) are presenting a sea of red numbers, and your business partner are looking at you what are you here for? It is difficult you have to try and sprinkle the bad with the good – for instance this graph is looking up so the seeds of recovery are happening."
8. Ask The Right Questions
Nicolas Boucher, a leader in FP&A, advises asking these 15 questions to bring more value to the business partner-FP&A dynamic from the outset.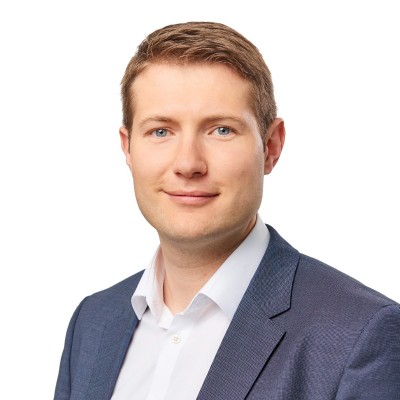 Questions to Bring more Value to Partners
What is their main priority at the moment
How can you help them achieving it?
What can you change that will bring value to them?
Which process can you improve to make their life easier ?
Which business events have they seen recently which require an analysis from Finance?
Improve their reporting
Are they using the report you send them?
What are they reading inside it? Maybe they only use a tiny fraction of it
Is there anything to improve in the reports you send to them
Better Understand your business partner
How did get to where they are today?
How they want to communicate
What is important for them in cooperating together? How can you interact with their direct lines (N-1 and N+1) ?
Understand their environment
Which tools do they use?
What are their own reporting?
Do they need any help with tools where you have an expertise ? (Excel, Powerpoint, ERP…)?
Who is in their team? And what are their responsibilities?
Next Steps: Enhancing the Partnership Between FP&A Teams and the Business
FP&A professionals are responsible for a lot. Today, it means operating as partners to the business rather than just performing business functions. But successful business partnering relies on the right skills as outlined above. 
But it doesn't have to be overwhelming; here is the TL;DR.
Communicating, managing projects, understanding business needs, and staying up to date with FP&A technology are must-have skills for modern finance. 
CFOs and their FP&A teams can use software solutions to streamline processes, offer deeper insights to the decision-makers, and enhance and strengthen the partnerships between leadership and finance functionaries.
Ready to learn more? Check out more of Datarails' success stories, learn about pricing, or request a free demo!