Finance is in the middle of a big transformation. In recent years, companies have put a large focus on automation, as the amount of data and the number of sources that it came from kept getting bigger and bigger. With the recent concentration on AI in finance, companies are scrambling to find the most efficient ways to automate their finance departments and stay ahead of the competition.
In this article, we'll go over the top 7 AI tools for finance teams and how they are reshaping the finance industry by streamlining processes and eliminating manual work. From financial data analysis to budgeting and forecasting, accounting, and tax and compliance, these advanced tools empower finance teams to focus on strategic decision-making and value-added activities.
Note: This article covers AI tools for finance teams and finance professionals. For individuals looking to improve and automate their finances and investing check out this blog about the top AI personal finance apps.
Best AI tools for Finance Departments
1) Datarails FP&A Genius
Part of the Finance team that FP&A Genius helps: CFOs and FP&A analysts
Datarails has long been a pioneer of automating manual work and empowering finance professionals to focus on their strategic value. With the release of FP&A Genius, the ChatGPT style Chatbot for finance professionals, Datarails took their automation to the next level. As finance professionals know, management loves asking "what if" and scenario questions, and FP&A Genius allows them to be answered accurately and far quicker than ever before.
Here are a few highlights of FP&A Genius:
Connected to real time data – The Datarails chatbot is connected to data in real time, which ensures that each decision is based on the most accurate and up to date information.
Single source of truth – Like Datarails itself, FP&A Genius connects all of the company's finance integrations and data sources into one source of truth.
Secure data – Unlike ChatGPT and other AI programs, the data that comes from the Datarails' chatbot is secure and based on trusted and secured sources.
Dashboards and visuals – As part of the responses, FP&A Genius provides dashboards and visuals. This helps tremendously when showing the answers to management, as the visuals are straightforward and don't have to be created in PowerPoint.
FP&A Genius is an AI tool that has the potential to completely disrupt the FP&A industry, as data is pulled up and questions are answered instantly, accurately, safely, and even with visuals and dashboards to help with reporting.
FP&A Genius Pricing: Part of the complete Datarails software package. Pricing varies based on customized pricing options.
2) Domo
Part of the Finance team that Domo helps: data analysis and integration.
With its inception in 2010, Domo emerged as a trailblazer in the realm of data analysis and integration. 
Domo's expertise lies in seamlessly integrating data from diverse sources, consolidating them into a unified and user-friendly dashboard tailored for business decision-makers.
Domo automates business insights through low code and pre code apps, BI and analytics through intuitive dashboards, and of course integrations of real time data from anywhere.
At the heart of their mission is addressing the challenges of outdated, siloed, and non-real-time data. While most finance teams just miss out on this data, Domo empowers teams by providing a single dashboard that effortlessly aggregates data from Excel, Salesforce, Workday, and over a thousand other apps and finance tools. As Domo is a data connector rather than a data generator, the data is trusted and accurate.
Their easy to use dashboard is meant for anyone to be able to contribute to, while still offering advanced capabilities that enable technical teams to respond quickly to business needs.
Being that Domo was a pioneer in the AI field for a while (since 2010), it has also been addressing the worry that AI will replace human employees for quite some time. In this case, Domo wants to empower employees to make better and more strategic decisions, rather than replace them. This is due to the fact that Domo advertises their software as a connector, not a data generator.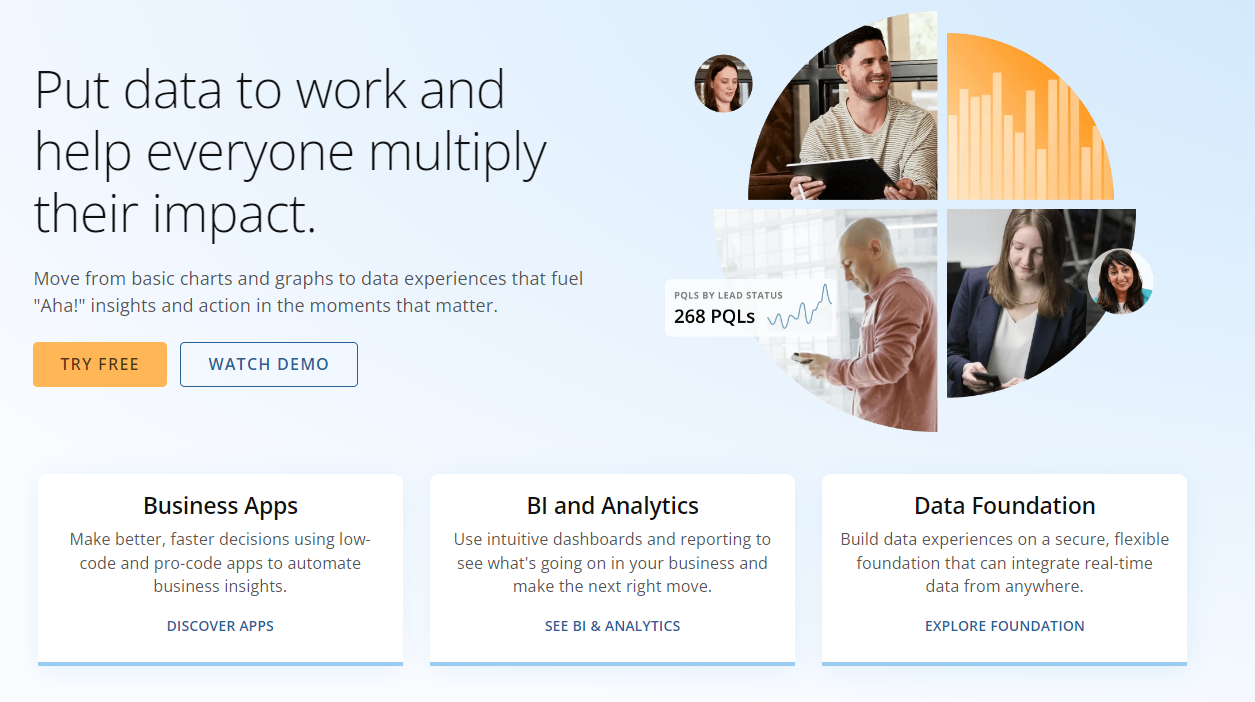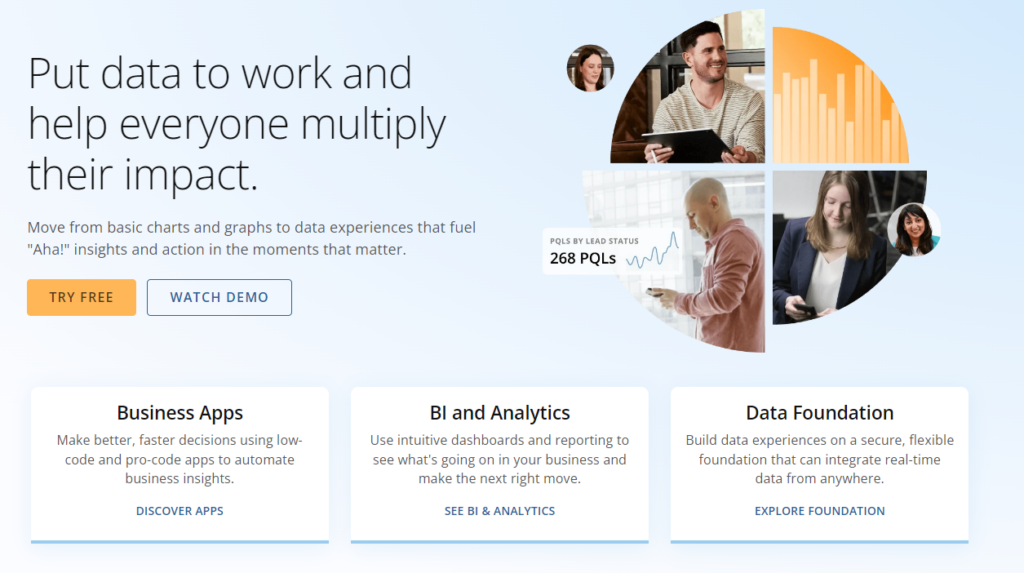 Domo Pricing: Customized pricing based on the amount of data and number of users.
3) Booke.AI
Part of the Finance team that Booke AI helps: Bookkeeping and Accounting
Booke leverages AI to automate bookkeeping in the finance team. It fixes uncategorized transactions and coding errors, allows for better communication with clients, and automates more of your work.
Some of the benefits of Booke include:
Effortless month end close – Not only does Booke automate the bookkeeping aspect of the month end close, it also finds and fixes errors in your bookkeeping with advanced error detection technology.
Better client communication – You can streamline your collaboration with clients and get faster responses with their user-friendly portal.
AI Driven Categorization – Booke becomes more accurate with its categorization as time goes on, and has 80% faster transaction categorization.
Two way integrations – Connects to important bookkeeping software like Xero, QuickBooks, and Xoho Books.
Extracting data – Booke allows you to extract data from receipts in real time, even in bulk.
Booke AI Pricing: Starting at $9/ month per user. 
4) Rebank
Part of the Finance team that Rebank helps: Tax and Compliance
Rebank is an advanced financial and legal database that uses AI to categorize transactions based on country and currency. It takes care of the finance and tax regulations involved when dealing with international transactions, and ensures strict adherence to these regulations for each jurisdiction. 
In addition to its transaction sorting capabilities, Rebank serves as a reliable transfer tool for companies engaged in cross-border transactions. Whether it involves transferring cash, inventory, or any other assets, Rebank simplifies the process by generating transfer agreements, loan agreements, local tax documents, and other essential paperwork.
Most importantly, each document produced by Rebank is fully compliant with the legal requirements of the countries involved, providing a solid legal foundation for the transactions.
Rebank utilizes AI to address an often overlooked part of finance: the intricate intersection of accounting, finance, and law. In an increasingly globalized world, international trade and operations have become accessible to businesses of all sizes, not just large corporations.
However, smaller companies often lack the necessary resources to engage an international lawyer regularly and ensure compliance through the creation of legally sound agreement forms.
By leveraging technology like Rebank, compliance becomes more attainable for a wider range of individuals and businesses, empowering them to navigate complex legal frameworks without solely relying on traditional legal expertise.
Like most AI, Rebank gains an understanding of the businesses' requirements by accessing past and present financial data from its users. That being said, Rebank employs robust security measures. These include multiple layers of data encryption and the implementation of multi-factor authentication, ensuring the highest level of protection for their users' information.
Rebank Pricing: Rebank provides a free version as well as different pricing options for companies.
5) Nanonets
Part of the Finance team that Nanonets helps: Accounts payable
Nanonets Flow is an innovative platform that uses AI to make finance tasks easier. It helps finance professionals by automating complex processes, so they can focus on making important decisions and growing their business.
One of the key features of Nanonets Flow is its ability to extract important information from documents like invoices, receipts, and bank statements. It uses advanced technology to accurately gather and organize financial data, saving time and reducing errors caused by manual entry.
Nanonets Flow goes beyond just extracting data from documents. It also automates processes, manages workflows, and seamlessly integrates with existing financial systems and accounting software. This all-in-one solution helps finance professionals streamline their work, boost efficiency, and achieve better financial results.
According to the website, Nanonets "processes invoices 10 times faster" and has "no fees for Automated Clearing House (ACH) or card payments".
Nanonets Flow Pricing: "Pay as you Go" option or $499+ for "Pro" Package.
6) Planful Predict
Part of the Finance team that Planful Predict helps: FP&A and CFOs
Like FP&A Genius, Planful Predict is a tool as part of FP&A software that is meant for high level CFOs and CEOs. It helps in making more accurate and fast decisions, as it takes the place of time consuming number-crunching and reporting. 
Predict combines the data integration of FP&A tools along with AI and Machine Learning to give the most accurate performance and suggestions for driving the business.
While Datarails FP&A Genius provides dashboards and visualizations to go along with the AI generated answers, Planful Predict focuses on the weak spots in their company's financials through Planful Predict: Signals.
"Predict: Signals empowers users to take corrective action by surfacing variances and anomalies in data with AI-driven anomaly detection."
Planful Predict Pricing: Planful Predict is part of Planful's platform and yearly contract. They don't provide pricing on their website but customized quotes are available.
7) Trullion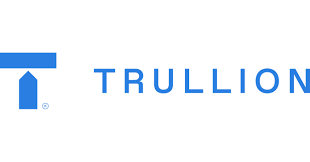 Part of the Finance team that Trullion helps: Accounting teams, specifically compliance and audit.
Trullion uses AI to connect structured and unstructured data together into one platform. This allows finance teams to minimize cost inefficiencies, ensure up to date compliance, and save time through automating the accounting process. 
Here are a couple of Trullion's key features:
Audit – With Trullion you can access all your data sources in a single location. In addition, the auditing function allows users to effortlessly compare transactions or supporting documents from anywhere, at any time. Save valuable time by conducting audits in a "fraction of the time".
Lease Contracts – Lease contracts are an increasingly time-consuming process for most companies. Leasing is a popular form of contract management and everything from employees' personal computers to office contracts are done through leases. This leads to many problems with paper trails and tracking. Trullion's AI empowers you to extract essential data from lease contracts, regardless of their format and effortlessly generate audit-ready reports.
Revenue – Trullion upgrades your company's revenue collection and reporting by seamlessly connecting and managing your CRM, billing, and contract data. Automate the workflow and efficiently handle your revenue recognition with ease. Most importantly, it accelerates the time to close.
Trullion Pricing: Starting price of $3,000 per year.
Conclusion
Finance has traditionally been one of the most manual and repetitive departments within organizations. Thanks to AI, finance professionals will be able to focus more on data driven and strategic decision making activities and less on repetitive and manual work. These 7 finance tools are great examples of how AI is improving all aspects of finance. No matter what the industry is or size of the business there is some way that AI tools can improve the finance department in your company.