Excel was nothing short of a revolution when it came out in 1985, but soon fell out of favor as old-fashioned. Every year some effort is made to kill off stuffy old Excel with many analysts calling for the "Death of Excel".
But Excel simply continues its evolution as the universal language of finance. Today the wonders of Excel are showcased for a new generation in surprising ways that the founding fathers of the spreadsheet revolution could barely have imagined: TikTok channels, sub-reddits and YouTube – with some of these trendy young influencers making six figures a day!
The present and future of Excel includes drawing esport crowds online televised by ESPN, with financial modeling world cups watched by hundreds of thousands around the world. New leaders constantly unearth new wonders and depth (with credit to amazing updates provided by Microsoft).
Excel remains flexible, easy to use and powerful and used by 70% of CFOs for crucial work such as budgets and forecasting.
Core to this reinvigoration for Excel are an exciting breed of influencers who share their tips, tricks and insights using powerful new storytelling. These Excel influencers are drawing millions of online views and captive audiences.
So who exactly are the top Excel influencers today? And what can we learn from them?
In this list we'll share with you the definitive influencers you need to know in the "Excel universe".
Prefer video? Watch the countdown here.
In reverse order, here are the Excel Influencers you need to know…
10. John Michaloudis
John might not have penned a Harry Potter blockbuster but he is a three-times best seller for his exciting Excel books. John is the Chief Inspirational Officer and founder of MyExcelOnline.com that offers free Excel courses.
With almost 100k subscribers to his Youtube channel, and a Microsoft MVP award, his influence on financial analysts is huge.
9. Paul Barnhurst
Paul Barnhurst, a.k.a #theFPandAGuy posts daily on his LinkedIn profile handing out advice to all his FP&A followers. These enlightening posts cover anything from how to succeed in your career or industry, to Excel updates and game changers. Paul is also the host of the leading FP&A Podcast, FP&A Today.
8. Jon Acampora
Jon Acampora is your man if you're new to the game, and trying to learn Excel fast. With more than 400 thousand subscribers on his Excel Campus Youtube channel and millions of views, he'll teach you anything from creating a dashboard using pivot tables and all the advanced hacks you can ever dream of.
7. Brian Jones
Brian is the pride of Texas, and we must include him on our list because he is the real deal- Microsoft Excel's head of product. He's the combination of all three ghosts of Christmas Eve, and would be able to tell you the past, present and promising future of Excel. If you wanna know about the latest features of Excel, Brian is the man to follow.
6. Danielle Stein Fairhurst
Though Danielle might be spending some of her time on the beautiful beaches of Australia, most of her schedule is purposed for Excel and financial modeling. With more than 25K followers on Linkedin she is a force of nature, when it comes to female empowerment in the finance field. She's also the author of "Financial Modeling in Excel for Dummies" which would probably be a great addition to every bookshelf out there.
5. Chris Dutton
The founder of Maven Analytics, is the guy you should follow if you want to join the "data rockstars". You probably already recognized him from one of his digital courses on Udemy, but what fun fact you should definitely know – he's the best-selling analytics instructor reaching more than 500,000 students worldwide. He also has a thriving community on LinkedIn with 31k followers. Besides the fresh smile, his videos and lectures will help you out when you believe all hope is lost – a true hero to many Excel entrepreneurs out there.
4. Mynda Treacy
Mynda loves excel so much she has an entire wardrobe dedicated to the green symbol! But green as she may be, she is no grinch, she is actually one of the best teachers out there that'll help you get back on track with Excel. Mynda's Youtube channel with over 400K subscribers is a great place to start when your boss has given you the impossible task of creating a report out of messy data.
3. Oz Du Soleil
Aside from the fact he has the most extravagant hats, that dare even The Queen, Oz bosses Excel courses and weekly challenges on LinkedIn. In the world of Excel there are numerous articles, books, and courses that'll tell you how to get going with Excel, but not that many places where you can get actual practice. To get good at anything whether it's playing the harp or doing in Karate – Oz is a wizard in that field.
2. Kat Norton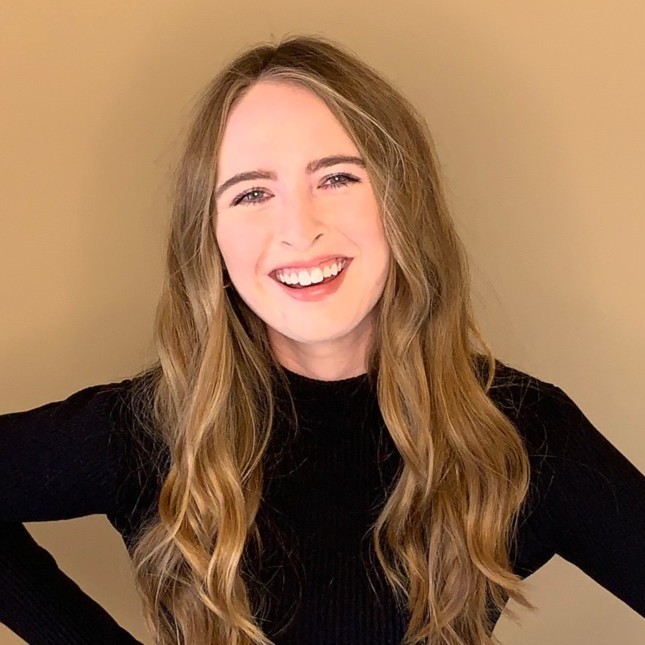 A.k.a "Miss Excel", Kat patented being awesome and good at Excel. If you fancy dancing and doing some "numbers karaoke" alongside "Oops I did it again" – with more than half a million followers on Instagram and close to 800k followers on TikTok, the influencer you're looking for is obviously "Miss Excel". She'll bounce alongside Iggy Azelea and the Backstreet boys, while handing out all these cool tips and hacks on Excel. So much fun!
Though you can easily scroll down to our number one pick, here are some honorable mentions you should definitely follow!
Wyn Hopkins has a Microsoft MVP Award, loves VLOOKUP and has 8k followers on Youtube, and 15k followers on Linkedin
Bill Jelen is the host of MrExcel.com, and wrote more than 60 books on excel
John Macdougall runs the blog "How to Excel", filled with great useful and practical Excel examples.
Jeff Lenning is the President of "Excel University, Inc." – that says it all!
And now for our number one pick!
1. Leila Gharani
Leila is the Wonder Woman of the "Excel Universe". She has over 1.5 million subscribers on her YouTube channel and almost 50 thousand followers on Linkedin. Leila creates extensive videos on her channel about almost anything that has to do with Excel, and gives you the best do's and don'ts, surprising tricks and hacks you probably never knew about. She'll also let you in on all the secrets on balance-sheets, and let's not forget her cartoon soap-operas about Excel.